If you're approaching truck driver advertising like a long haul on an empty tank, you could be squandering a significant portion of your marketing budget, failing to attract the convoy of qualified driver candidates you deserve. (Greetings to 'spray and pray' mentality marketers!). Here, we're changing lanes to review ads for truck drivers and share useful tips on optimizing your advertising journey.
Let's face it: there's no single rest stop designated as the best place to advertise for truck drivers. Testing all available routes and sticking to industry best practices while gathering your own mileage is, undoubtedly, the ideal journey. Yet, not all carriers have the fuel for such an extensive trip. We've compiled insights from our 5-year driver recruiting expedition across fleets of all sizes to give you a roadmap for your course.
Even if you've delegated the driving to a top-notch marketing agency for your
transportation business recruitment
, it's still prudent to check your mirrors, ensuring they're navigating correctly without scratching your brand image.
Out-Of-Home (OOH) And Online Advertising Sources
Truck stops, back doors of your trailers, roadside banners, billboards, radio, and print media could potentially host your truck driver advertising. We haven't explored all these avenues, but we've got a few road stories to share.
The back doors of our clients' trailers proved a great place to advertise as they pulled quite a few driver candidates. Of course, their quality and qualifications needed some screening, still, we managed to
hire professional CDL class A drivers
. The best thing about putting driver hiring ads on your trailers' back doors is that it's free placement in such a costly niche as driver recruitment. It helps you gain exposure among numerous truck drivers with whom you may be idling in a traffic jam or who may trail you on the road. Just make sure you find a creative way to showcase your edge and emphasize why your trucking company is the best place to work. Ensure that your contact details are easy-to-remember, e.g.: include a vanity phone number and short memorable website address. Printed media advertising didn't work for our clients. Simply put, it was expensive and futile - truckers don't seem to be reading magazines nowadays.
Roadside banners and billboards also turned out to be an expensive, inefficient, and hard-to-track source. We tried it once just to give it up for good.
Overall, keep in mind: it's the message that should resonate with the audience and your return on investment that matters in the long run. In our case, we had to abandon all of the mentioned OOH placements but the back doors of our clients' trailers because they were not cost-efficient.
In terms of online sources, we review current trends and share our tips and tricks on how to advertise on Facebook, TikTok, and other social media in one of our
article
. Feel free to hop aboard in case you've missed it.
Don't forget the tried-and-true job boards like Indeed, ZipRecruiter, Glassdoor, and more. They can yield good results provided that your transportation company has a rock-solid brand identity and a stellar reputation. Just pay your attention to the quality of candidates you get through job boards, the scalability of these sources, and be prepared for a longer time-to-hire compared to social media advertising.
Referral Program
Word of mouth and personal driver references are the high-beam headlights in recruitment — they outshine everything else and boast the highest candidate to hire conversion rate. A well-orchestrated truck driver referral program can work like magic, and we've seen such examples in the trucking industry. Moreover, there are companies out there that secure 95% of their hires through appealing referral programs.
Basically, consider these factors to capitalize on your referral program:
Appealing financial incentives.
A friendly working environment.
An outstanding company culture.
Impeccable brand image.
Even if you have a referral program in place, it's a good idea to Google examples implemented by industry leaders and customize them to fit your current transportation business. There are even some technological out-of-the-box solutions in the market that track all referrals via QR codes and take the pains to manage your referral incentives. Just make sure you calculate all costs and offer an edge to stand out from the competition.
Drip Campaigns
Rev up your truck driver advertising and try to reengage eligible candidates from your driver database. It's an easy task, as long as your ATS is set up and you keep track of all activities in your ATS account (for example, tenstreet.com or drivereach.com). Automation tools play a vital role in such drip campaigns as they allow you to reach out to thousands of potential drivers who once submitted their applications, but didn't convert into hires for one reason or another. You just launch a campaign and communicate with candidates via personalized emails, texts, and/or a virtual robotic assistant. From our experience with multiple clients, the results of such drip campaigns are amazing:
Clients receive hundreds of inbound phone calls and texts from interested candidates.
There's a prominent surge in driver hires compared to regular recruiting activities.
The overall campaign costs are insignificant compared to regular driver acquisition campaigns.
Our clients secure from 12% to 20% of all hires by running drip campaigns once a quarter.
Now that you've plotted your course on where to advertise, it's time to follow some road signs to maximize your ads for truck drivers. In our opinion, first and foremost, it's crucial to make all your sources trackable. How?
Use trackable links and unique phone numbers for online advertising.
Include QR codes in printed materials.
Include the "Where did you hear about us?" question in your full applications.
Instruct recruiters to clarify with each candidate how they found your company.
Knowing where your hires come from will help you define the Cost per Hire, decide on the most cost-effective sources, and allocate your budgets accordingly.
Tone of Voice and Brand Identity
Drivers see more ads daily than mile markers on a cross-country haul. Your task is to get on their radar, engage with them, and present your package in a manner that speaks their language. Make sure you keep the balance between hitting their pains and needs while, on the other hand, providing accurate and precise job requirements and duties. This relates to both visual and textual parts of your ads for truck drivers.
Info to Mention in Your Ads
Keeping irrelevant applicants at bay saves your recruiters precious time. A good way to screen out driver candidates is to put accurate and precise info on:
Pay/CPM.
Hometime.
Equipment.
Perks, benefits, and bonuses.
CDL type and experience.
Duties and responsibilities.
Drivers are really picky about potential employers and prefer to get answers to their questions by skimming your ads before they may want to give you a call. Be mindful not to sugar-coat your advertising as it might backfire on you with very high turnover rates if drivers do not get what they have been promised.
Geofence Marketing
Geofence marketing is like setting your own GPS boundaries. The idea behind it is simple: you display ads only to those who are within the set boundaries around a certain site or area. Additionally, you're able to retarget and remarket to this audience later on. When it comes to placing ads for truck drivers, geofence marketing works particularly well with major truck stops, driver schools, and trucking shows.
Ad Fatigue
Prevent ad fatigue like you'd avoid a flat tire. Monitor your ad frequency levels against conversion rates. If you spot any bumps, it's time to switch lanes and freshen up your visuals. It's a good practice to prepare several visuals and texts for your campaigns, allowing advertising platforms to find the best-converting combination. With A/B testing tools available on most platforms today, you can set up experiments with your visuals with just a few clicks.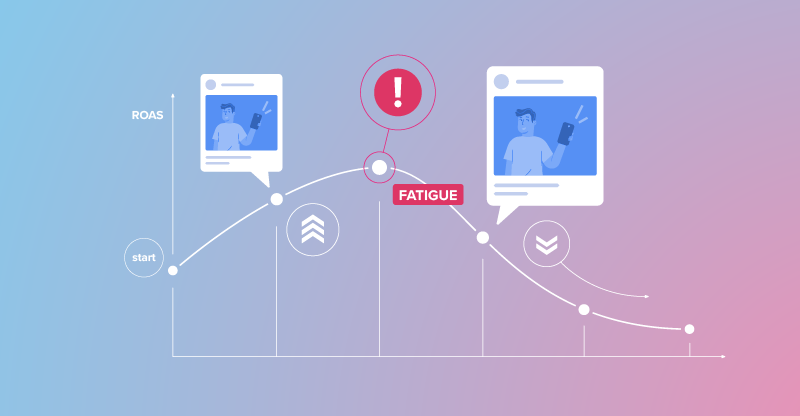 Fast and Easy Application Process
Qualified professional drivers are usually pursued by several carriers simultaneously. Your first touchpoint with potential drivers should be fast and seamless. Include only the most important pre-qualifying questions and contact details fields. Now that you have a driver in your database, it's up to follow-up emails, SMS, and calls to collect full applications.
To wrap it all up, successful driver advertising is a skillful balancing act, like juggling gears uphill. It's about effective communication – whether that's on the back doors of your trailers or via a robust referral program. Always stay present where your audience is, and deliver a message that stands out. Remember, each driver is unique; hence, your approach should be personalized and transparent. As long as you're willing to ride the journey, there are always more miles to conquer and drivers to reach. So, just keep on trucking!